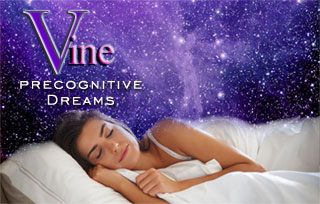 Australia's Vine Psychic Expert, Dream Overhaul - Did You Have a Precognitive Dream?
Vine Answers Reader's Question:
Have you experienced a precognitive dream? Are the precognitive dream visions always precisely the same as what you see in real life? What is the purpose of Precognitive dreams?
Vine answers questions about Precognitive dreams and goes into detail about visions associated with precognition.
22nd February 2017