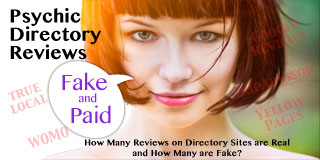 Australian Psychic Directory Reviews - Did You Fall For Them?
Do you trust Australian online directory psychic reviews without question? Look again.
Many positive and negative reviews are fake. Some businesses fake their own positive 5 star reviews. Others submit fake negative reviews of their competitors to denigrate their reputation and gain an unfair advantage...
11th May 2017