We'd love to advertise your spiritual, or environmental events in Australia and around the world.
Spiritual & Environmental EVENTS
---
January 2018
Supermoon
The first
supermoon for 2018
, is also a Wolf Moon. There are two full moons this month. The second full moon and supermoon is on the 31st of January. It's called a Blue Moon and that Blue Moon will also be a full lunar eclipse.
1st January
• • • • • • • • • •
Martin Luther King Day
Celebrating the
birthday of Martin Luther King
, Jr.
15th January
• • • • • • • • • •
Health and Wellbeing Festival
Gold Coast
Health and Wellbeing Festival
19th 20th & 21st January
Gold Coast Convention Centre, Broadbeach
• • • • • • • • • •
SuperMoon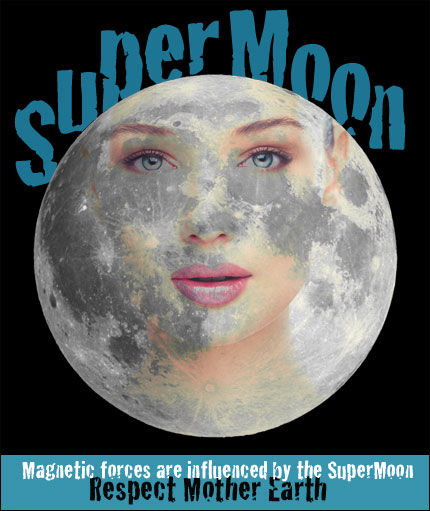 2nd SuperMoon for 2018
- January 31st
A SuperMoon is a full moon, during the closest approach that the moon makes to the Earth on its elliptical orbit. Also called a perigee moon.
Blue Moon - SuperMoon - Lunar Eclipse
January 2018 has two supermoons. The first full moon and supermoon was on the 1st of January. When there are two full moons in one calendar month, the first is called a Wolf Moon and the second is called a Blue Moon.
The supermoon for January 31st is also
a Blue Moon, and a Lunar eclipse
. The last time this happened was 150 years ago, in 1868.
Vine's 2018 Spiritual Channeling - Look to the Blue Moons
Vine's Spiritual Guardians'
Psychic Prediction prophecy for 2018
places important significance on the Blue Moons of 2018.
• • • • • • • • • •
---
February 2018
Imbolc
Thursday 1st February
(
and into Friday 2nd Feb
)
Imbolc
is a (pre-Christian) Gaelic festival marking the beginning of spring. It's about halfway between the winter solstice and the spring equinox. Celebrations traditionally start at sundown on the 1st of February.
It is one of the four Gaelic seasonal festivals—along with Beltane, Lughnasadh and Samhain. Christians observe it as the feast day of Saint Brigid, especially in Ireland.
• • • • • • • • • •
National Sustainable Living Festival 2018
Climate Crunch Time
1st - 28th February
National Sustainable Living Weekend Festivals
The festival runs throughout the month of February - Highlighting the critical need for climate action - Over 300 events celebrating sustainability
• • • • • • • • • •
Groundhog Day
Friday 2nd February
The
Groundhog Day
holiday is about our intrinsic links with nature, the seasons, the animals and our ecosystems. It dates back to ancient Europe, when people had a much closer connection with nature.
Read the history behind Groundhog Day here
.
The film - Groundhog Day
starring Bill Murray, has been has dubbed by some as the "most spiritual film of our time."
It deals with the Karmic nature of our existence
and how to break out of repetitive loops in our lives that are the result of our past actions.
If the groundhog sees its shadow on February 2 it will return to its burrow, and there will be six more weeks of winter. If it doesn't see its shadow, then spring is on the way.
• • • • • • • • • •
World Wetlands Day
Thursday 2nd February
More than a billion people make a living from wetlands.
They host a huge variety of life, protect our coastlines, provide natural sponges against river flooding, and store carbon dioxide to regulate climate change. Unfortunately, wetlands are often viewed as wasteland, and more than 64% of our wetlands have disappeared since 1900.
Visit World Wetlands Day website
The presevation of our wetlands is crucially important for the survival birds and fish and ultimately our own survival.
• • • • • • • • • •
Yalukut Weelam Ngargee Arts
and Cultural Festival
Saturday
3rd February
Free Indigenous Arts & Cultural Festival
Under the sun and into the summer night -
Melbourne
Free Indigenous Arts and Cultural Festival held annually in St Kilda's O'Donnell Gardens - Family-friendly event featuring emerging and established Aboriginal and Torres Strait Islander musicians, dancers and artists - Activities for the whole family.
• • • • • • • • • •
Health and Wellbeing Festival
Canberra
Health and Wellbeing Festival
9th 10th & 11th February
National Convention Centre, Canberra
• • • • • • • • • •
Chinese New Year
16th February
The Chinese New Year is on the first day of the
Chinese Lunar Calendar
.
On the Gregorian calendar, the date falls on a different day each year, but always between the 21st of January and the 20th of February.
Each of the 12 zodiac years is also associated with one of five elements: Gold (Metal), Wood, Water, Fire, or Earth, and a zodiac animal.
2018 is the
Year of the Dog
- (Earth Dog)
• • • • • • • • • •
Health and Wellbeing Festival
Gold Coast
Mind, Body, Spirit Festival
19th, 20th, 21st February
Gold Coast Convention & Exhibition Centre
• • • • • • • • • •
Mind, Body, Spirit Festival
Brisbane
-
Mind, Body, Spirit Festival
-
Health, wellbeing and natural therapies event.
23rd - 25th February
Brisbane Convention and Exhibition Centre, South Bank
---
March 2018
International Women's Day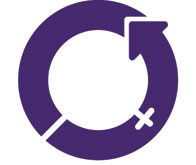 8th March
2018 International Women's Day theme:
#PressforProgress
• • • • • • • • • •
MeatOut Day
Try not eating meat for one day - Go Vegan.
20th March
- Everywhere
Every year,
MeatOut Day
aims to introduce people to the many benefits of a compassionate vegan diet.
Our passion for eating so many animals is a major cause of climate change, animal suffering and poor health in us humans. A vegetarian or vegan diet can
help avoid climate change
and save life on our planet.
• • • • • • • • • •
Harmony Day
Celebrating Cultural Diversity.
21st March
- Everywhere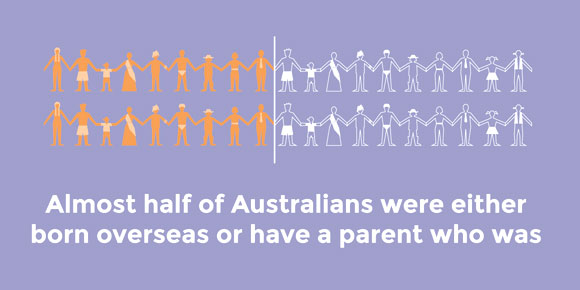 Harmony Day
celebrates cultural diversity in Australia. It's about inclusiveness, respect and a sense of belonging for everyone.
The message of Harmony Day is,
everyone belongs
• • • • • • • • • •
World Water Day
22nd March
- Everywhere
Each year on March 22,
World Water Day
highlights the problems around the world associated with fresh water.
The effects of climate change all over the world is demonstrating that
natural disasters are mostly connected to water
, either too much water, or too little.
This year's theme '
Nature for Water
' -
Using nature to overcome the water challenges of the 21st century
.
UN Water Twitter Page
• • • • • • • • • •
World Science Festival
The accent is on science this week in Queensland.... particularly important as the cost of climate change increases.
21st - 25th March
- Brisbane, Australia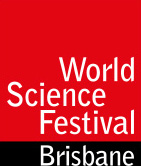 The
World Science Festival in Brisbane
is taking science out of the lab and on to the streets for eveybody to see.
• • • • • • • • • •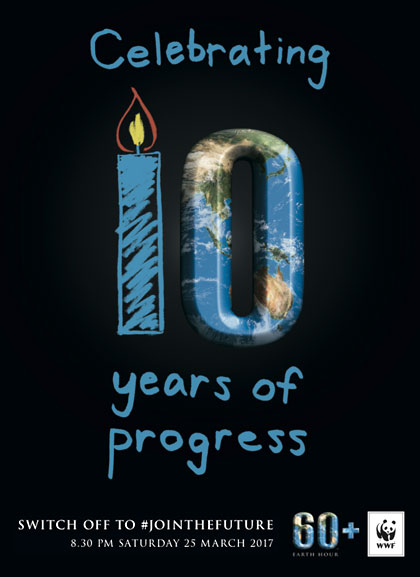 Earth Hour
Saturday
24th March
Earth Hour - Celebrating 10 Years of Progress
8.30 - 9.30pm local time
Switch off to join the future.
---
April 2018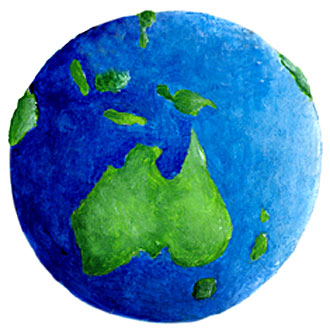 Earth Day
When it comes to the Earth, there is no time to waste.
22nd April
Earth Day - Every Day
---
May 2018
MindBodySpirit Festival
MindBodySpirit Festival -
Sydney
Health, wellbeing and natural therapies event.
24th - 27th May
Internation Convention Centre - Darling Harbour
---
June 2018

World Oceans Day
Healthy Oceans, Healthy Planet
-
8th JUNE
• • • • • • • • • •
MindBodySpirit Festival
MindBodySpirit Festival -
Melbourne
Health, wellbeing and natural therapies event.
8th - 11th JUNE
Melbourne Convention & Exhibition Centre
---
July 2018
World Population Day
JULY 11th
World Population Day
is a good time to
draw attention to the great inequalities
and humanitarian emergencies in the world.
• • • • • • • • • •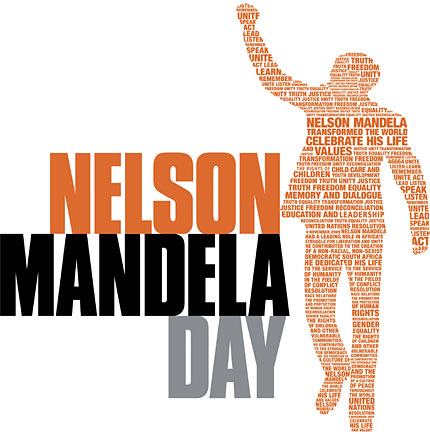 Nelson Mandela Day
Take Action; Inspire Change; Make Every Day a Mandela Day.
18th July
-
Nelson Mandela Day
"It is time for the next generations to continue our struggle against social injustice and for the rights of humanity. It is in your hands."
– Nelson Mandela
---
August 2018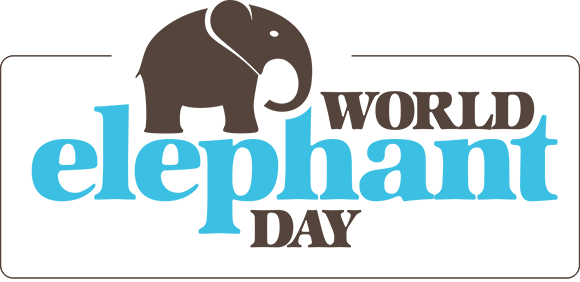 World Elephant Day
12th August
- Everywhere
#WorldElephantDay
Bringing the world together to help elephants. Why? Because elephant numbers have dropped by 62% in the last 10 years. They could be extinct by the end of next decade.
World Elephant Day
is dedicated to the preservation and protection of the world's elephants.
---
September 2018
International Day of Peace
21st September
-
Day of Peace- Everywhere
"
Let us all work together to help all human beings achieve dignity and equality; to build a greener planet; and to make sure no one is left behind.
" - UN Secretary-General Ban Ki-moon
• • • • • • • • • •
International Day for the Total Elimination of Nuclear Weapons
26th September
- Everywhere
Achieving global nuclear disarmament
is one of the oldest goals of the United Nations. It was the subject of the General Assembly's first resolution in 1946.
"
The consequences of any further use of nuclear weapons, whether intentional or by mistake, would be horrific. When it comes to our common objective of nuclear disarmament, we must not delay -- we must act now.
" - UN Secretary-General Ban Ki-moon
---
October 2018
World Animal Day
4th October
Everywhere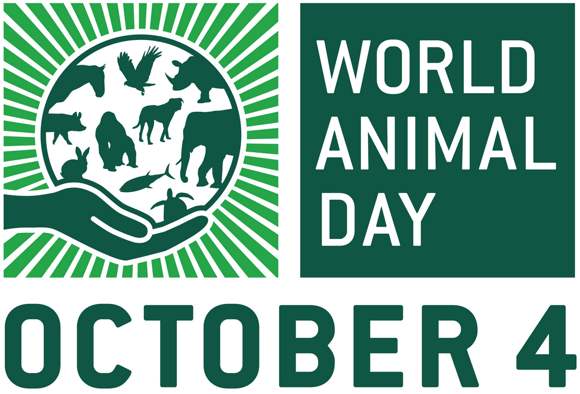 "Through increased awareness and education we can create a world where animals are always recognised as sentient beings and full regard is always paid to their welfare..."
World Animal Day website
World Animal Day on Twitter:
@worldanimalday
United Nations Day
24th October
United Nations Day
marks the anniversary of the entry into force in 1945 of the UN Charter.
"Humanity has entered the era of sustainability – with a global commitment to fulfil the great promise of the 2030 Agenda for Sustainable Development. In this, the Organization's 71st year, we have 17 goals to propel us towards a better future for all on a healthy planet. " - UN Secretary-General Ban Ki-moon
---
November 2018
---
December 2018
Human Rights day
December 10
Every year,
Human Rights Day
commemorates the day on which the United Nations General Assembly adopted the Universal Declaration of Human Rights in 1948.

    In Australia you can call Vine direct...     Discounted Secure PayPal, Credit/Debit
---
If you work in the alternative, environmental, spiritual, philosophical, scientific field and have an event you would like to publish on this website please
contact Vine
and send the details at least one month prior to the event occurring.
In line with the universal law of energy exchange, our aim is to assist individuals, businesses and organisations share their knowledge freely and to provide further choice of venues and events to our readers. All we ask in return for your advertisement, is you cherish our spiritual and psychic site. It is your choice if you want to recommend our services. We are not an affiliate link sharing service.