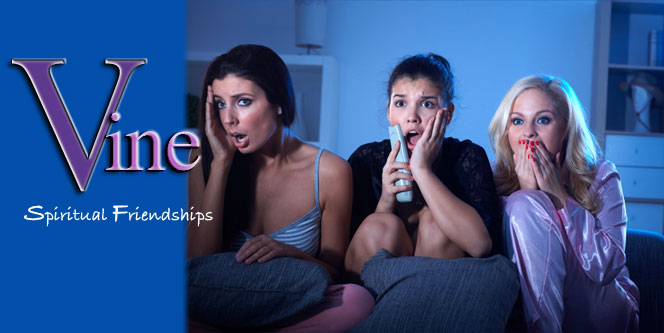 Vine Psychic
Bachelor Fans and Friendship
How did I come to write about the
Australian reality show The Bachelor
in my psychic reading editorial this week? It's not my fault. Actually, I started to get hooked on the show last year, when I had a group of women contacting me to find out if the bubbly Ali would win the Bachelors heart. So it's their fault, LOL.
As an online medium, I use
remote viewing
to help my clients gain a greater sense of clarity and peace of mind. That's what allows me to see future forecasts, and why last year I began to get unusual requests from a group of giggling women wanting me to predict which Bachelor contestant was going to be sent home.
My interest was sparked after receiving regular weekly readings. I began to watch the show to see what the female Bachelor contestants actually looked like.
Take Your Contestant Bets
This year the women started to call me again on my psychic line after the show went to air. They meet up at each other's homes and watch the show together.
Before the reality show contestants are politely told they are not the one, the girls take bets on who will be booted off the show. They enjoy catching up with each other to admire the weekly fashions, watch the contestants antics and to have their weekly bets.
Spiritual Friendships
They remind me of my close Melbourne friends when we used to meet up for our Sex In The City girls night. The goddess energy of women meeting together is special. The friends we attract towards us, allow us to be spiritually supportive of each other. I have been blessed to attract beautiful supportive friends who love to have a good time, go out dancing, or to hang out at the beach.
Spiritual friendships that are soul connected can be amazing. They allow you to open up, to share your feelings and to be unconditionally there for each other. My friends are from all different cultures of the world. I have Greek, Macedonian, German, Chinese, New Zealand, Romanian and Indian friends and they all have amazing personalities and beautiful natures. I enjoy their vibrant personalities and exuberant energy.
The time I share with my friends is special. I have a girlfriend I've known since three years of age and we rarely see each other because she lives in another State of Australia now. We both share a love of nature. She looks after injured or abandoned wildlife in her city apartment and has proud scratches etched on her arms from tiny baby possums.
I have another friend who is a nurse, who cares about the health and wellbeing of our lives. She nurtures her own body by having a disciplined regime that puts the rest of us to shame. She takes brisk walks or visits the gym every morning.
I met another of my girlfriends after having a
premonition dream
about walking into a building that had revolving glass doors. A week later I found myself walking through the same doors I dreamt of. I met my new friend immediately after. Our destined meeting has resulted in one of the best friendships you could wish for.
Just BE
Friendships are important in our lives. True friendships last the distance. Some friendships can be closer than family connections. You can joke around, be yourself and just be in the moment.
For women and men alike, sometimes when your world is going too fast you can meet up with your girl friends or mates to watch the footy or your favourite show, and just be in the moment. You can leave the kids home with your husband or wife and escape to watch your team play or to watch a reality show like The Bachelor. You can give yourself a moment to just be. No responsibility, no stresses, just blissful, soak in the moment friendship that rejuvenates your aura and energises your soul.
The Bachelor Fan Club
I enjoyed receiving the phone calls from my Bachelor Australia fan club because they bring a sense of fun to my day. They have a laugh and don't take the show too seriously. Their weekly calls brighten my day as they allow me to escape into their world. I've been embraced as one of their own, that is, someone who questions the dating habits and love interests of Blake.
Is Jessica (the accounting student) a real contender or will the bachelor end up with Zoe the pharmacy Training Officer, or perhaps Lisa the fashion designer? Anything can happen on the drama-filled Bachelor.
I know my callers come from different socio-economic backgrounds, they have varied careers and some are single mothers. They all allow themselves time to wind down from busy schedules and children and they don't feel guilty about giving themselves a break.
Everyone can offer themselves a bit of unreserved fun
me
time. It might be for cooking classes or discussing a book in your local book club. Meet ups don't need to be costly. The most important thing about friendship get-togetherness, is the joy you experience when you're doing something you love.
Are you allowing your soul to have ridiculous fun?
Love and Light
Vine
September 1st 2014

Secure PayPal, Credit or Debit Bookings
Australia - International
In Australia you can call Vine direct...