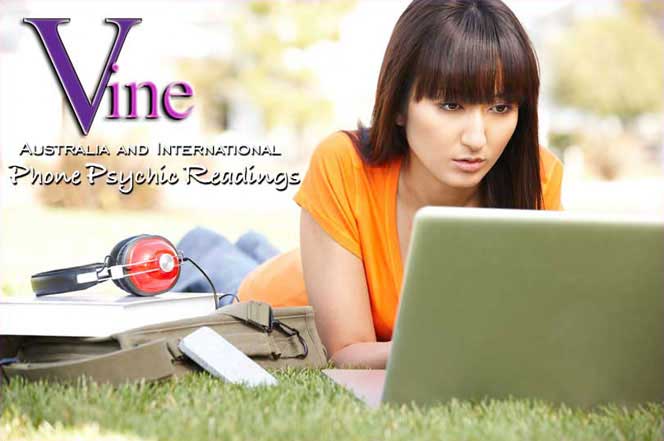 Contact Vine Psychic Line
Vine owns and operates her own phone psychic readings line and spiritual psychic web site. She welcomes your feedback and treasures your client psychic testimonials.

Vine is in high demand in Australia and internationally. To find out more about Vine's Phone Psychic Readings, read Vine's FAQ page and About Vine.
In Australia

Or Book a DISCOUNTED reading and SAVE up to 25%
from anywhere in Australia and International

Contact Vine