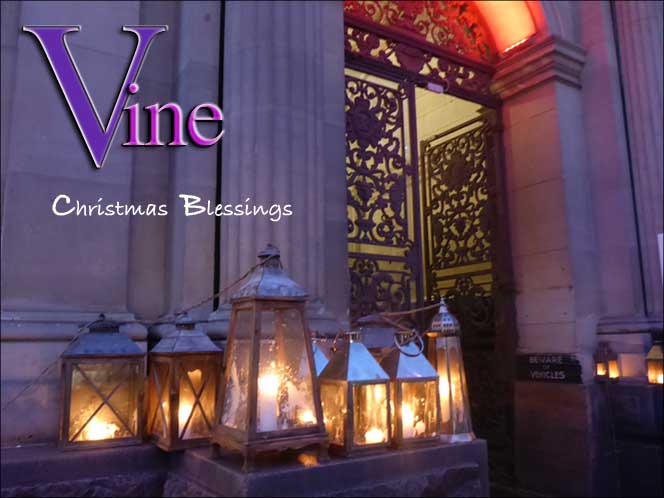 Vine Psychic
Christmas in Melbourne
Some of my international psychic reading clients have been asking what Christmas in Melbourne is like.
It's a beautiful sunny day and I'm writing my
psychic reading editorial
at the
little beach cafe on the Bay at Elwood Beach
, just down from the trendy St Kilda coffee shops and restaurants in
Acland Street
. I'm watching the yachts on Port Phillip Bay, and I can see the cargo ships lined up on the horizon waiting their turn to come into the Melbourne port. Those ships are a familiar image for Melbourne's bayside community.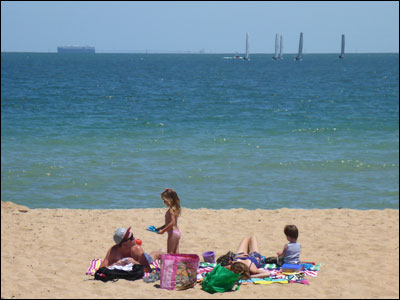 Elwood Beach
Melbourne is a cosmopolitan multicultural wonderland. We have many different nationalities expressing their cultural individuality and their delicious cuisines. If you want to experience a city with the most scrumptious food from all over the world, then Melbourne is the city to do it.
Melbourne has the second largest
Greek community
in the world and a few days ago in Lonsdale Street I had one of the best souvalakis ever in one of the many Greek cafes and restaurants there.
The bustling
Lygon Street
in Carlton is home to the passionate and lively Italian restaurant and bar community. This is the place to go to experience families dining on pizza, coffee, and cakes. When the Grand Prix Italian community want to celebrate a Ferrari team win, or if Italy is in the world cup finals, Lygon Street is the place to be in Melbourne.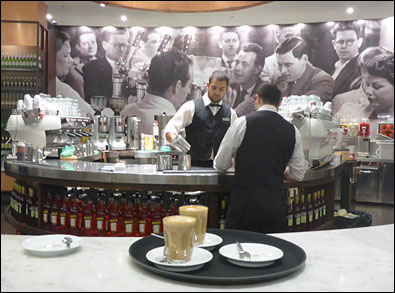 Brunetti's in Lygon Street, Melbourne
There's so many places to go in Melbourne to savour different food and cultures. Victoria Street, Acland Street, Brunswick Street, Sydney Road and the street art in the laneways of CBD. Too many to mention here. Just out of the City there's the Dandenong Ranges, Yarra Valley, Mt Macedon, the beautiful bayside suburbs and beaches in the south.
Melbourne Christmas Windows
When Christmas hits Melbourne, kids and families head for Bourke Street. The Myer Christmas windows are the highlight of the season for excited children and grown ups too. Even cultures who don't religiously celebrate Christmas will make their way into the CBD to look at the fairytale animated stories in the windows.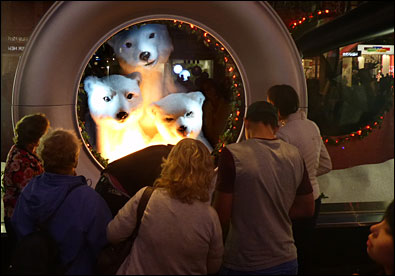 Myer Christmas Windows, Bourke Street Melbourne
Melbourne is often four seasons in one day. As the saying goes, "if you don't like the weather in Melbourne, wait five minutes". Christmas dinners in Australia can be a barbeque or a traditional English roast and plum pudding. Depending on the culture or what the weather in Melbourne happens to be on Christmas day, the locals will cook accordingly.
Christmas Greetings and Blessings to All
I'd like to say how grateful I am to all of our Aussie and world online
psychic reading
clients for your loyal custom. No matter where you are in the world, gratitude to all, and I'm sending beautiful loving energy to you over the holiday season.
Love and Light
Vine
December 25th 2014